Living in the USA
Choosing a place to settle down in a new location can be stressful and challenging. And we understand how this might be difficult for our clients. This is why we tasked ourselves to develop a list showing different beautiful places where you can settle down in the US.
For this list, we considered different factors which include park access, job opportunities, cost of houses, environment, serenity, and walkability. Then, we also accounted for how homey and comfortable the location is.
This list as developed by our specialist contains 10 amazing alternatives you can choose against the expensive coastal metros. Whatever your reasons for relocating, we offer a guide that provides highlights on the important things you need to know as regards your new potential residential city. We will provide its prospect so you can easily make an informed decision.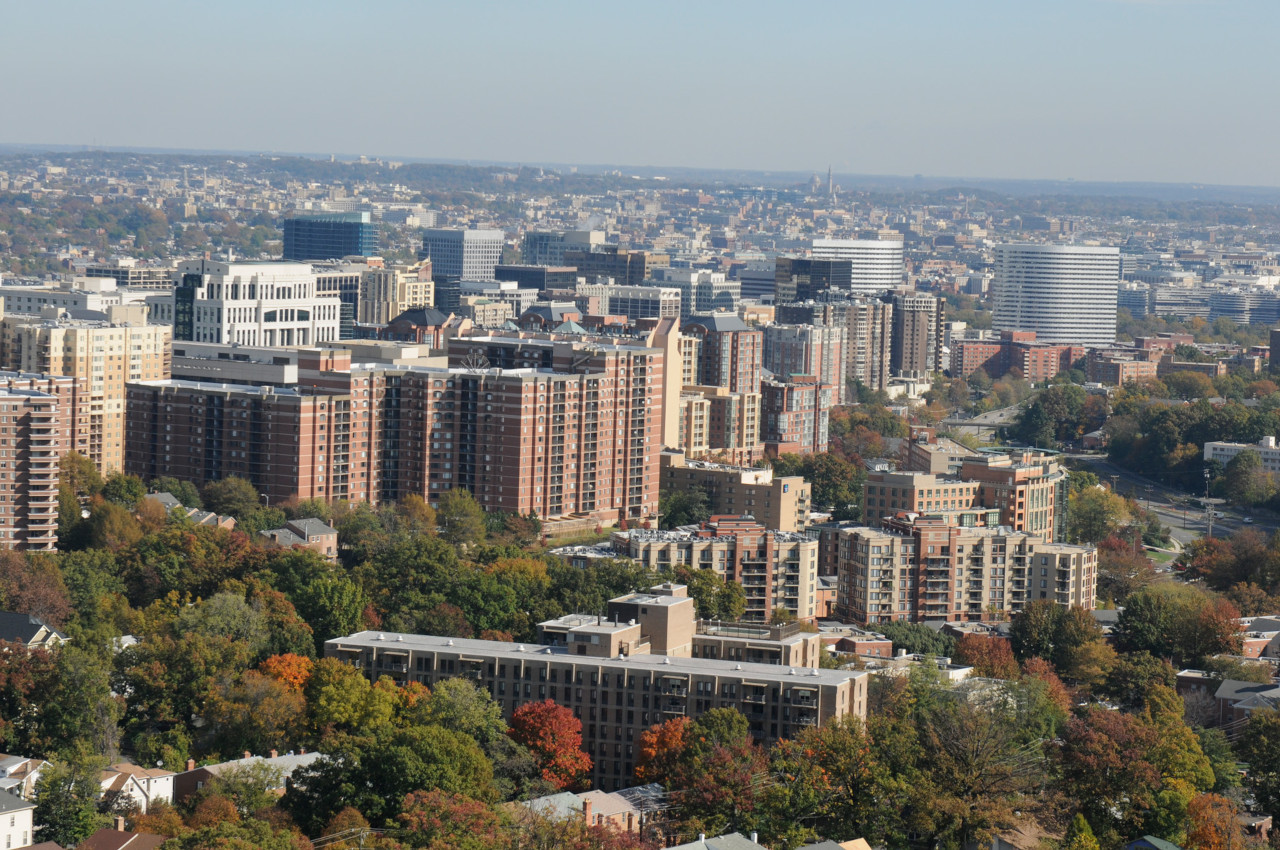 Arlington, Virginia
A growing upscale suburb, abundant with the Amazon growth.
POPULATION: 236 842
MEDIAN HOME PRICE: $262,400
MEDIAN RENT FOR A TWO-BEDROOM APARTMENT: $2,123
Generally, Arlington County has always been referred to as an extension of DC. It houses the Pentagon with beautiful blocks of hotels and increasing office high-rises. However, the development in Washington has also influenced attractive urban settlement in this area, near the Potomac River. The area has the chance of boosting big city infrastructure. Due to its proximity to DC, it has excellent metro access to Washington. Absolutely conducive for taking walks and biking. It also has a park 10 minutes from any place you reside in the area. Enjoy the top-notch restaurants and the beauty in the cultural diversity therein.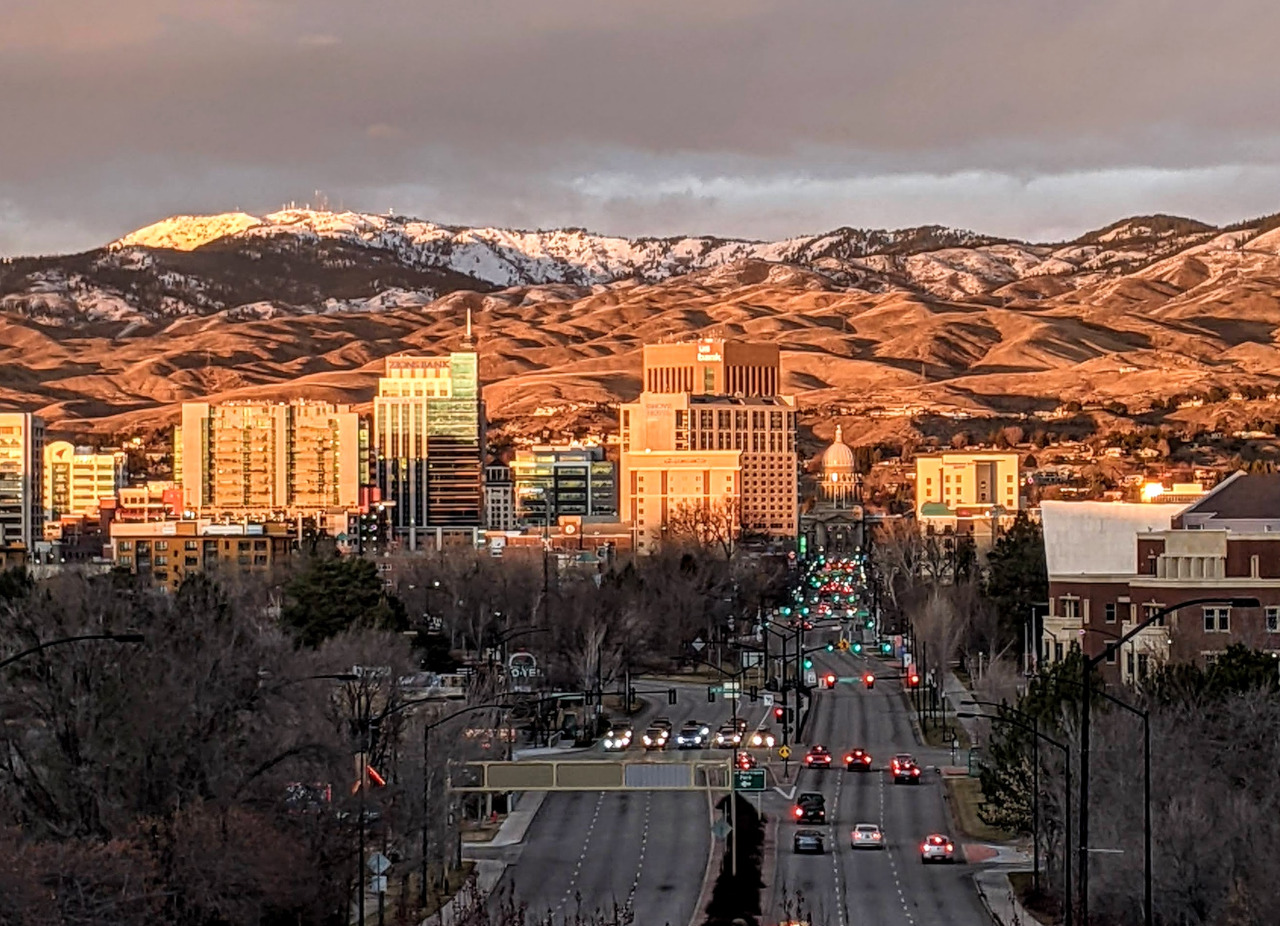 Boise, Idaho
A mountain Visa that encourages outdoor activities and business opportunities
POPULATION: 226 115
MEDIAN HOME PRICE: $326,789
MEDIAN RENT FOR A TWO-BEDROOM APARTMENT: $950
Enriched by a nice beautiful and stylish setting with high amazing and well-nourished green colors added by the surrounding trees. This is called the City of Trees. Idaho's largest city, Boise already has a reputation of being quite tempting. Over the past decade, the city has already been recorded as a popular relocation destination for most residents. Most especially people from California. It's also characterized by an increasing economy continuously strengthened by the arrival of new skills and talents. From 2013 to 2018, the city recorded a significant increase in its population of up to 81,000, three-time the national average population. Although this increasing population has started to worry some locals, the city's booming economy kept on attracting different individuals to the area, including tech and health care experts. If you are looking for an affordable coastal urban area, this is a good place to start.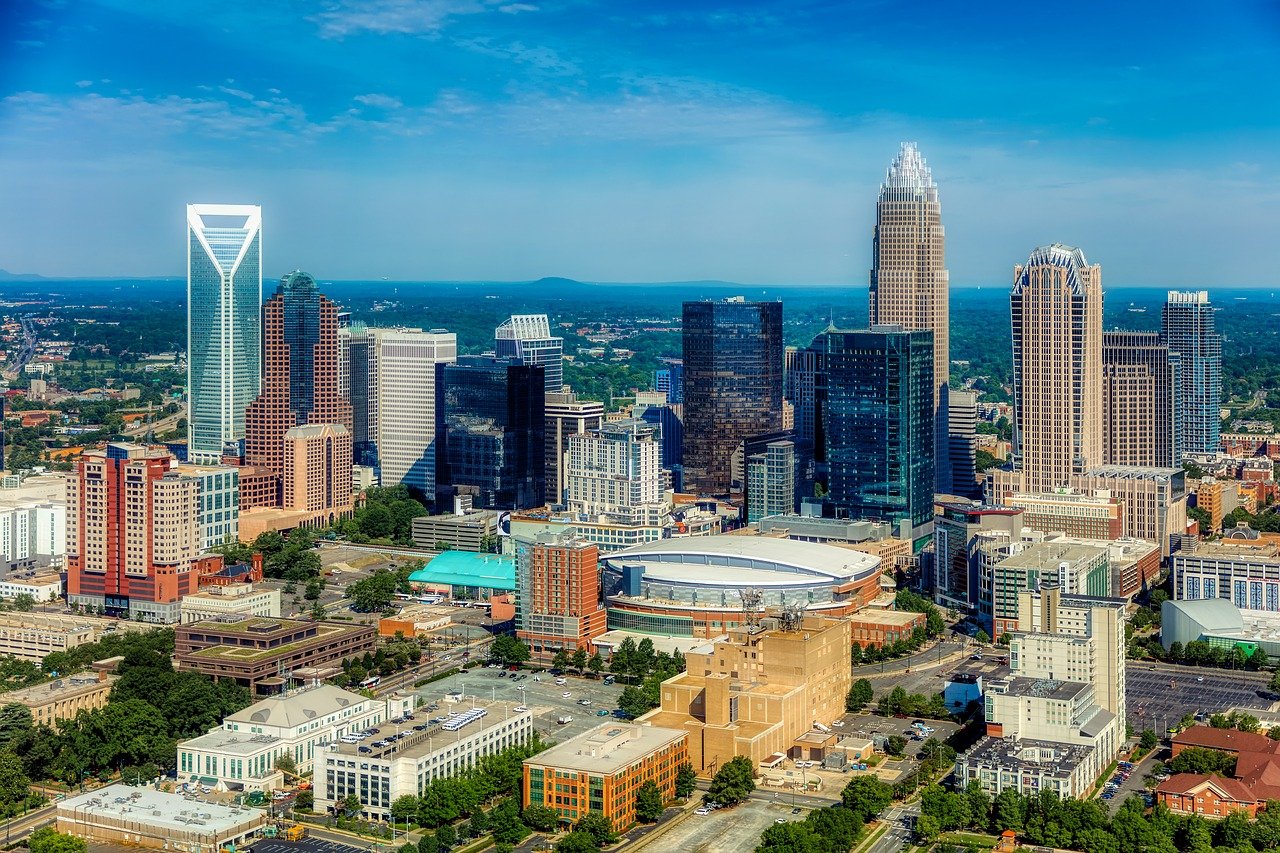 Charlotte, North Carolina
Diversification and Development Characterized
POPULATION: 859,035
MEDIAN HOME PRICE: $248,811
MEDIAN RENT FOR A TWO-BEDROOM APARTMENT: $1,154
If you love music, technology, exquisite cuisines, and culture in Austin, South, Nashville, Atlanta, etc. Then you might need to consider Charlotte at the top of your list. This special area is adorned with beautiful skyscrapers with landmark storefronts and nice neighborhoods. In addition to the environmental setting, this area experiences continuous job increases, leading to a large influx of over 9,000 apartment units just this year. Characterized by a young and diverse population, Charlotte is usually referred to as the millennial boomtown. It also prides itself in housing corporate campuses and banking with a high touch of urbanism.
For the last 10 years, Charlotte has been the center of fast regional growth and expansion with over 50,000 apartments added to its terrain. The area is not just developing rather its also diversifying with over eight hundred million dollars worth of new development.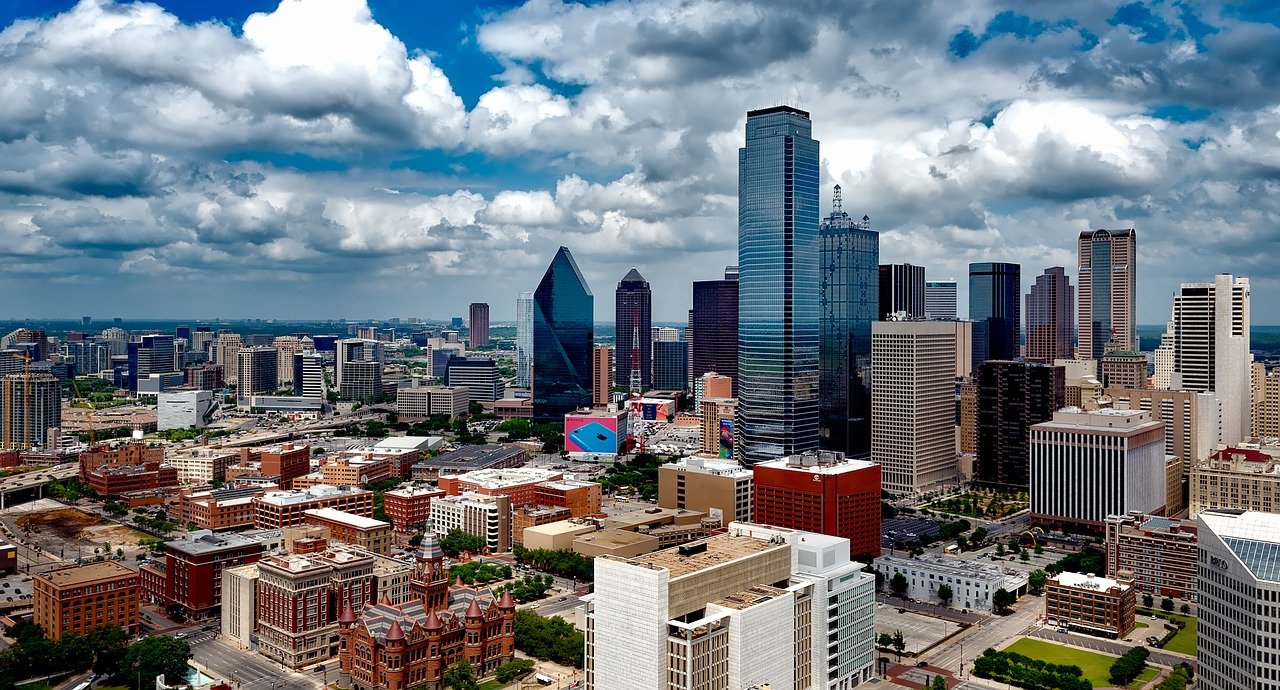 Dallas, Texas
The beautiful and Massive metro side of Texas
POPULATION: 1,341,000
MEDIAN HOME PRICE: $219,173
MEDIAN RENT FOR A TWO-BEDROOM APARTMENT: $1,137
Dallas remains the most populated part of the Metroplex, with a large area that extends across North Texas. Conventionally, the area is largely known for affordable real estate. The increasing development in the area has continued to draw more population. Also, unlike Manhattan, most of the apartments and commercial structures focus on small blocks of the neighborhood. However, the increasing urban development in the area has put up an argument that Dallas is likely going to provide desirable downtown experiences in its neighborhood, just like Uptown and the Design District.
Also, the area is characterized by the lower cost of living thereby drawing the attention of corporations and individuals who want to relocate to the region. Cities like Arlington and Plano have drawn multi-million companies like Toyota. Also, that includes Garland and its effort to create a more populous downtown. As more residents arrive, they look forward to enjoying the region's booming economy and also rediscovering the urban lifestyles they are already used to.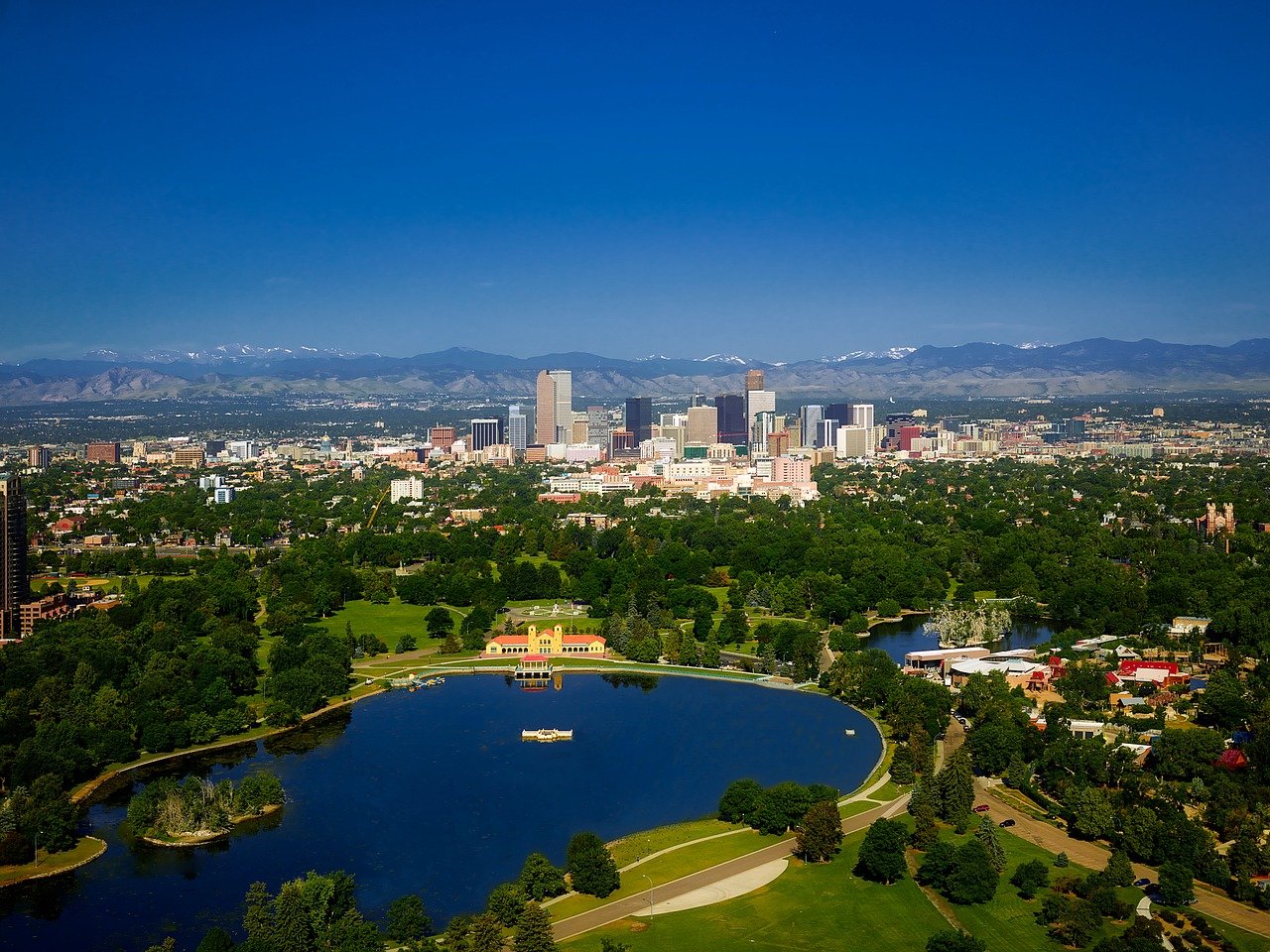 Denver, Colorado
Growing and Booming Development rekindles this Mountain Metro City
POPULATION: 619,968
MEDIAN HOME PRICE: $451,153
MEDIAN RENT FOR A TWO-BEDROOM APARTMENT: $1,353
Unlike other cities, Denver is a cool mid-sized metro near the mountains that houses people who enjoy active lifestyles and increasing business opportunities. The great impact of strategic development and investment the area has experienced in the last decade has added to the quality of life in Denver, coupled with beautiful parks and walkability. This has continued to add to the area's population which has grown significantly by 20 percent in the past ten years. The city also has a new Gold line rail service which ends at a Union Station, triggering transit-targeted development in the suburbs. A collection of new beautiful skyscrapers and development especially within former industrial areas such as the River North Neighborhood, including mega projects like Stapleton which is a decommissioned airport at the northeast part of downtown.
Denver's growth curve drew more attention from other important cities. Thereby contributing to its economic boom, as well as significant growth in tech jobs and affordable offices as compared to San Francisco. If you are into Tech, this is the perfect abode for you!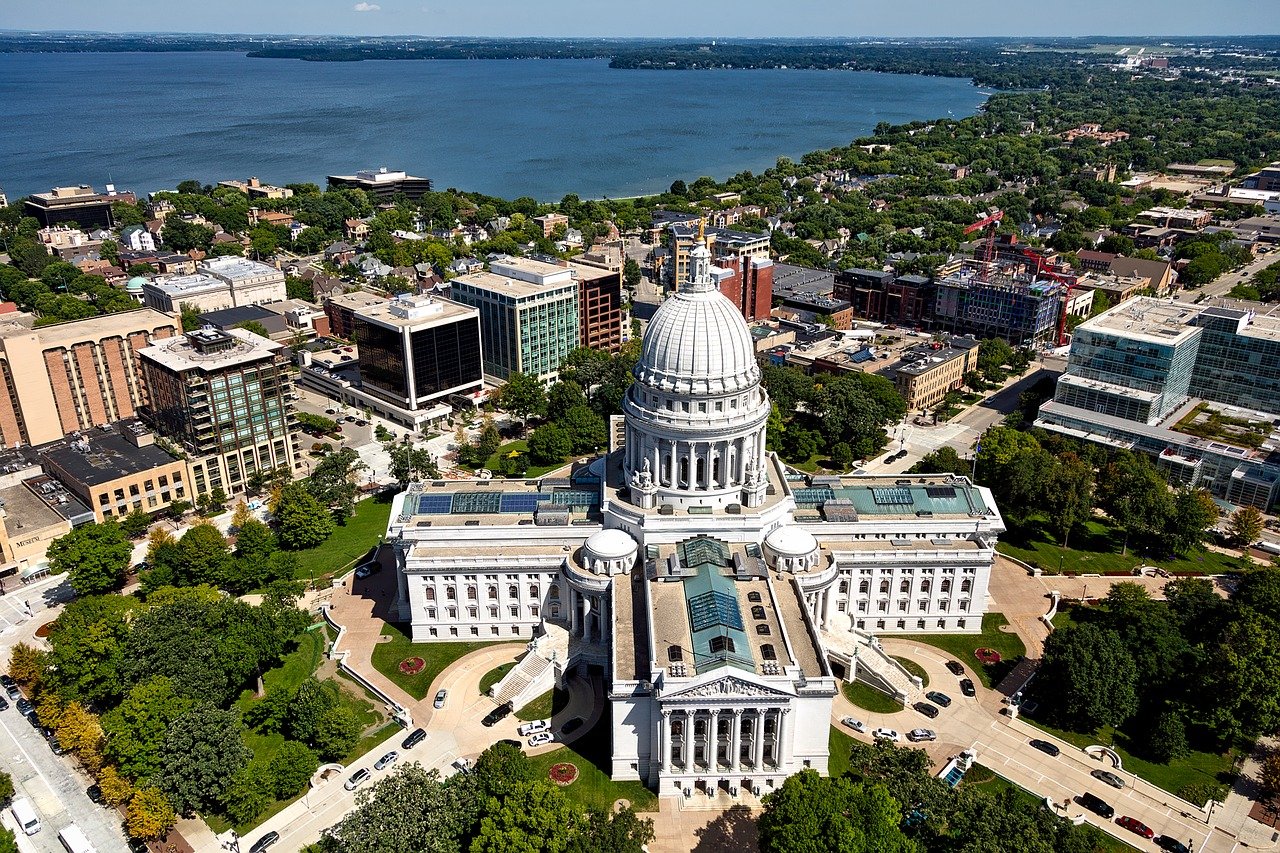 Madison, Wisconsin
A Midwest college town with diverse tech talents
POPULATION: 255,214
MEDIAN HOME PRICE: $277,252
MEDIAN RENT FOR A TWO-BEDROOM APARTMENT: $1,016
In the past 10 years, this city was filled with co-eds who were interested in studying at the University of Wisconsin, one of the first public schools situated near the isthmus between the twin lakes of Monona and Mendota. Madison has never been a big city, though it has continuously changed into a strong tech hub. With a powerful health care IT system which is close to Verona. Driving the increase in job opportunities. The city has also worked of UW's strength as a research center, creating vibrancy and enhancing the walkability of downtown.
The fast development recorded within the past few years is targeted at post-college living which also includes an increase in mid-sized apartments within University Avenue and East Washington. There's also a new series of hotels like the Madison Public Market. The changes in the city and the relatively affordable cost of living drew the attention of vast millennial homeowners into the area.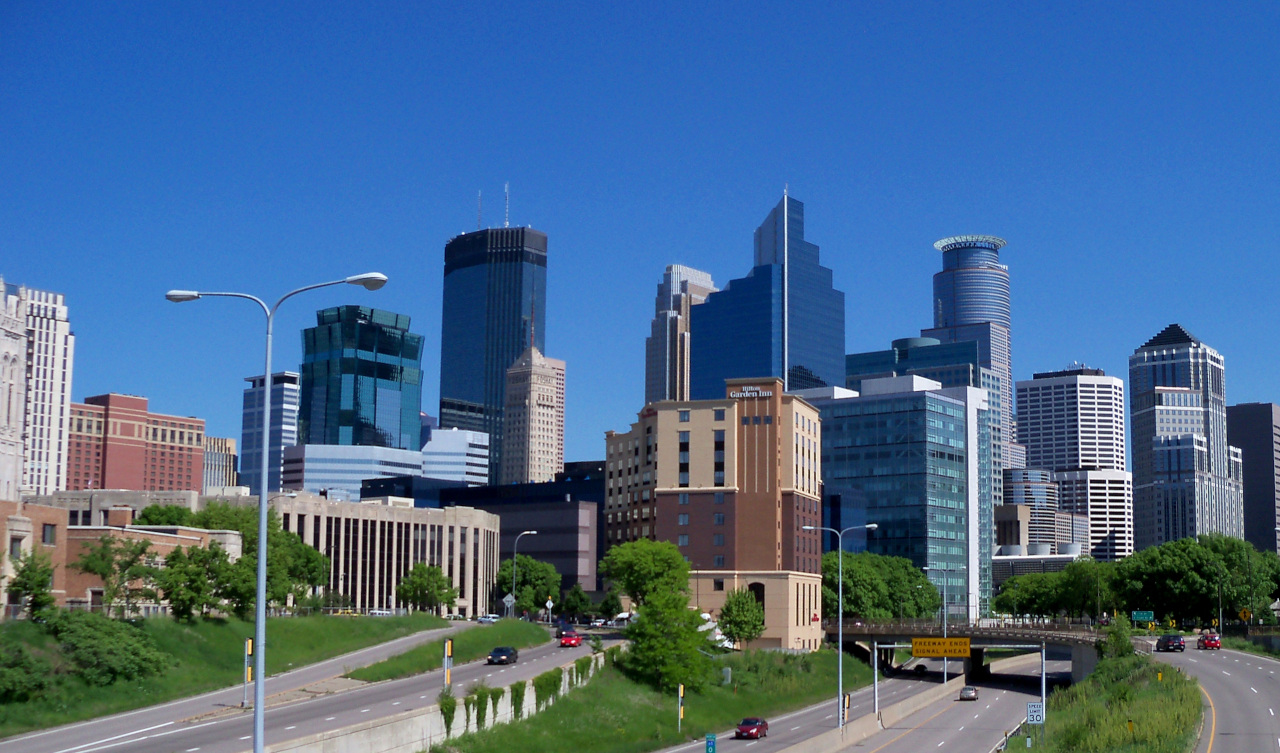 Minneapolis, Minnesota
A growing city that progressively solves most of the urban issues
POPULATION: 422,321
MEDIAN HOME PRICE: $283,786
MEDIAN RENT FOR A TWO-BEDROOM APARTMENT: $1,150
You might be surprised when seeing Minneapolis's new growing downtown for the first time. The mission which was to build a $2 billion revitalization and redevelopment project is slowly being achieved. There has been a real estate rush to the city center due to the ever increasing population within the Twin Cities region. Also, currently, the city is trying to overcome the challenges that might come with overpopulation in its Minneapolis 2040 plan. Thereby, a decision has been made to increase the housing density through upzoning. And then, affordability, equity, and sustainability is being brought into play.
Over the years, much was never being discussed about Minneapolis but the trend is starting to change. Another amazing feature of this city is the world-class park network, stylish bike trail system, and outstanding recreational facilities. Filled with affordable homes (bungalows and 4 bedroom homes of at least three hundred thousand dollars, from Zillow) and a growing economy which saw big firms like 3M and Target rolling in. Minneapolis is quite more accessible than most big cities.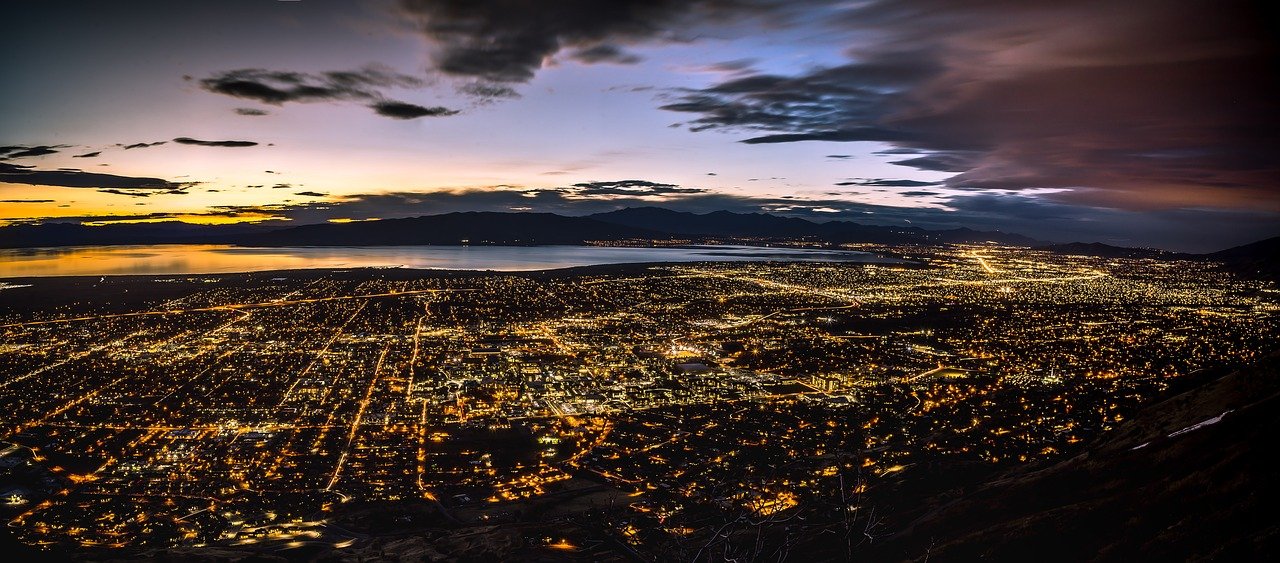 Provo, Utah
The buzziest of the Beehive State's tech centers
POPULATION: 117,335
MEDIAN HOME PRICE: $309,067
MEDIAN RENT FOR A TWO-BEDROOM APARTMENT: $952
This small city is a fast-growing area that houses various tech innovations. Therefore, It's not a mistake to refer to Provo as the new Austin of the Mountain West. It also forms part of Utah's silicon slope scene that's being envied by most small cities across the state. From 2014 to 2019, there was a significant job growth increase of about 20 percent in the Provo-Orem metro area. This increase was mostly seen in the tech sector and an increasing population of well-educated millennials.
However, it's important to note that Provo is quite small and not diversified as much as other listed cities. It's mostly home to White Brigham Young University students. Of course, coupled with the presence of tech workers. Provo offers real talents and job opportunities for skillful individuals. The cost of houses is just a fraction as compared to the cost in Silicon Valley.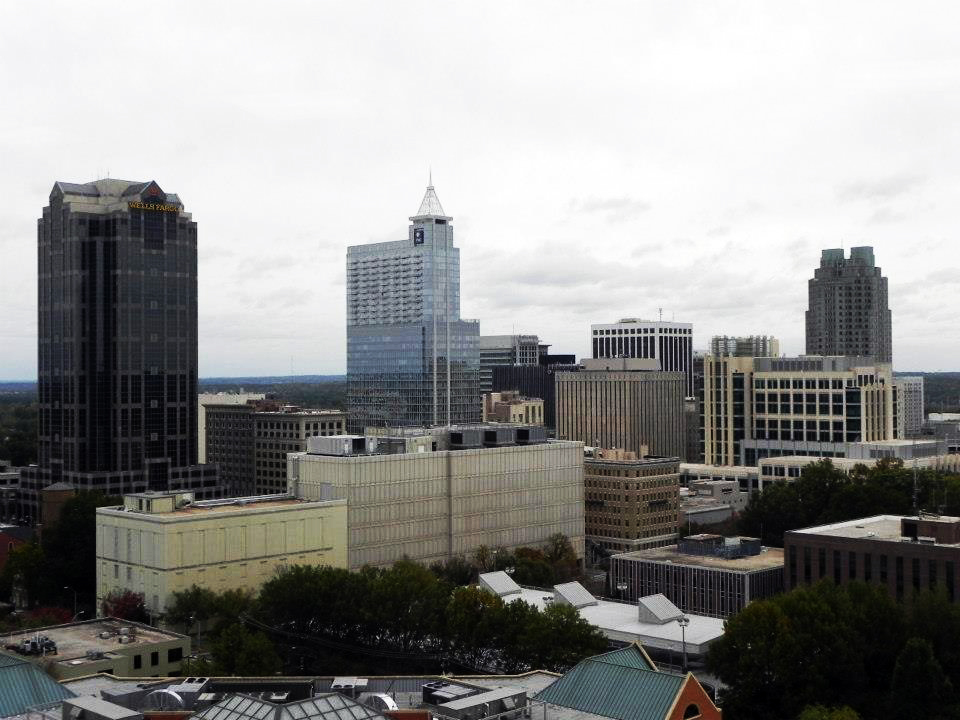 Raleigh, North Carolina
Rebranded downtown filled with warehouses turned tech hubs
POPULATION: 464,758
MEDIAN HOME PRICE: $284,246
MEDIAN RENT FOR A TWO-BEDROOM APARTMENT: $1,163
Raleigh is quite a large city built upon a high tech-based economy. It provides an option for the region's industrial areas. The American Underground, Golden Belt, The American Tobacco Campus, and the Iron Works Facility in Raleigh are all examples of new generation based businesses benefiting from the proceeds of the top universities in the area.
Its position as a renowned tech center caused a serious Paradigm shift in Raleigh's downtown. This shift encourages the establishment of modern hotels and catchy skyscrapers. About $1billion has already been spent just in construction activities downtown, drawing a series of new businesses into the area. With the significant increase in pipeline investments, Raleigh was fixed at the second position on the 2020 Market to Watch List. There's been a prediction that Raleigh will continue to grow, making it the perfect place for investment.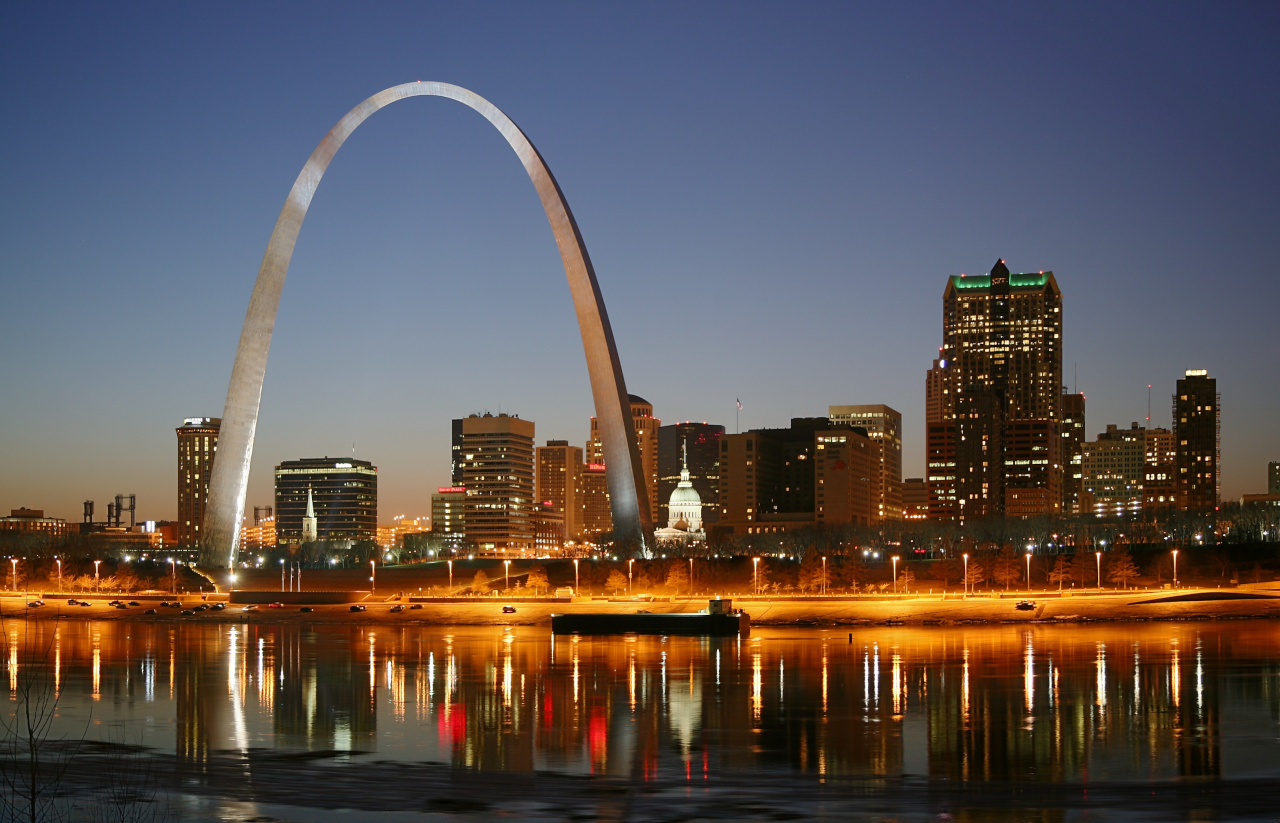 St. Louis, Missouri
Promise and potential on the Mississippi
POPULATION: 318,069
MEDIAN HOME PRICE: $126,285
MEDIAN RENT FOR A TWO-BEDROOM APARTMENT: $938
Although St. Louis might not be so outstanding as regards other cities on our list. Still, it's quite rated due to its amazing park access, walkability, transit, and tech growth potential. It also experiences most of the issues experienced by Mid-Western cities, which includes a decrease in population and then segregation. Yet, this does not negate the fact that this is a great city for new ideas and new business innovations.
St. Louis is home to a 200-acre innovation center that has helped draw top companies like Microsoft and Square to St. Louis, including a new biotech center that's being developed near Creve Coeur. The region is also in the process to rebrand and renovate its neighborhood, including industries like the City Foundry. There's also a commercial space and a new food hall in Midtown. St Louis is also blessed with exquisite architectural design and some industrial transformations. This is the perfect site if you looking for a warehouse space to launch your business.